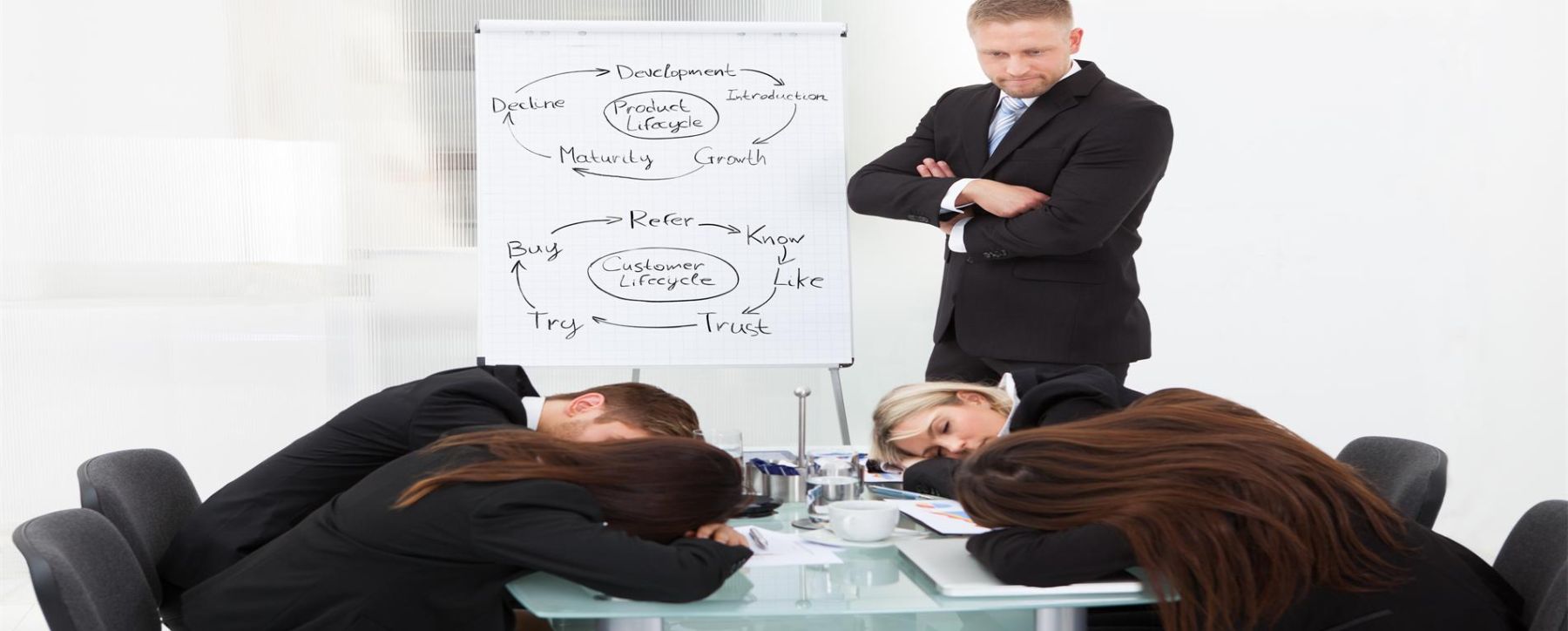 SHARE
How to Upgrade to Effective Sales Meetings
We've all been there – stuck in the sales meeting that drags on, hearing someone in a leadership position drone on and on. We know we have to be there, but everyone present secretly feels that the meeting is a complete waste of time. Whether you're the person holding these gatherings, or one of the folks attending them, your sales meetings need an upgrade. STAT. Luckily, you can use the following two tips to see an immediate improvement.
Recognize the Flaws
In any typical sales meeting I've walked into, I've witnessed the sales manager spending a considerable amount of time teaching product knowledge, updating statistics and going over sales results. At some point, he or she also often makes a sincere attempt to spur enthusiasm and motivate the team, which is often done by recognizing the best performers.
The problems in this are plentiful. First, everything covered in this type of meeting is centered on the company. Nothing in any of this will rally the troops, create confidence or increase morale. Second, lauding the top achievers almost always lands flat as an empty attempt to get competitive juices flowing. Attendees walk away bored, bummed out and generally uninspired.
Shift the Mindset
What you need is to do a hard reset of the standard meetings you're used to. What makes a good meeting? It's simple: a solid purpose! Purpose is not what happens in the meeting; it's WHY the meeting is so important. A sales meeting should not be about the company, but rather should focus on the customer and sales team.
If you have a purpose, you'll be able to contribute to the relationship between the salesperson and the customer. Concentrate on changing the tone and content of the meeting from being "about us" to being "about them". This doesn't mean the numbers aren't important, but they are the effect, not the cause. Make the meeting about what your sales team cares about, which is the prospect and the customer, and they will find much more value in it.
Posted by Conquest Systems / Posted on 31 Oct
meeting, purpose, Sales meeting